Brevard County – Top Realtor
Laura Roman – One of Brevard County's Top Real Estate Agents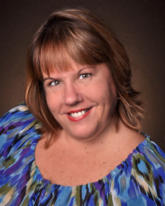 Being a home inspector in Brevard County, Florida for over 15 years. Being a home inspector here in Brevard, we have met hundreds of Realtors.  We have had the opportunity to work with many GREAT and some "Not" so great real estate agents. Buying a home is one of the smartest financial decision you will ever make.  In fact, most homeowners would be broke at retirement if it wasn't for one saving grace — the equity in their homes.  Furthermore, tax allowances favor home ownership. 
Real estate values have always risen steadily.  Of course, there are peaks and valleys, but the long-term trend is a consistent increase.  This means that every month when you make a mortgage payment, the amount that you owe on the home goes down and the value typically increases.  This "owe less, worth more" situation is called equity build-up and is the reason you can't afford not to buy.
Even if you have little money for a down payment or credit problems, chances are that you can still buy that new home.  It just comes down to knowing the right strategies, and working with the right people.
Buying property can be a complex and stressful task.  In fact, it is often the biggest, single investment you will make in your lifetime.  At the same time, real estate transactions have become increasingly complicated.  New technology, laws, procedures, and competition from other buyers require buyer agents to perform at an ever-increasing level of competence and professionalism.  In addition, making the wrong decisions can end up costing you thousands of dollars.  It doesn't have to be this way!  That why it's important to work with one of Brevard's top Realtors.
Work with a buyer's agent who has a keen understanding of the real estate business and the Brevard County market.  A buyer's agent has a fiduciary duty to you.  That means that he or she is loyal only to you and is obligated to look out for your best interests.  A buyer's agent can help you find the best home, the best lender, and the best home inspector in your area too.
Looking to purchase a home in Brevard County, Florida?  Are you new to the area?  If you are, you will love the Space Coast!  Brevard County, Florida real estate is HOT and in high demand.  Buying a Brevard County home is one of the smartest decisions you will ever make. Many of the Brevard County communities and towns are conveniently located close to the ocean. Many of the Brevard County towns are the perfect size. Not to big and not to small.  Brevard County has many great companies like Harris, Intersil, Northrop Grumman and Space X to name a few.  Brevard County Florida, also has many great parks, the Brevard Zoo, the Melbourne Square Mall and many good restaurants.  Some of the beachside communities like Satellite Beach, Indian Harbor, Cocoa Beach, Melbourne Beach and Indialantic are wonderful communities.  Viera is seeing good growth as well as Palm Bay.  The Space Coast has something for everyone and every budget.
Choosing a great real estate agent should be on your "To Do" list.  My name is Matt Hawley, my wife Amy and I own and operate Priority Home Inspections. We provide inspection excellence through-out the Space Coast. Being a home inspector in Brevard County, Florida for over 15 years. Being a home inspector here in Brevard, we have met hundreds of Realtors.  We have had the opportunity to work with many GREAT and some "Not" so great real estate agents.  The Realtors we feature,  truly put their clients best interest before their commission and genuinely care about professionally serving their clients. The Realtors we have listed, will work hard for you, know the area very well and will do their best to get you as good of deal as possible, and make sure you are happy with your home choice and terms.  These are the top real estate agents in Brevard County and we have personally worked with each of them numerous times. The agents we have featured, want a very through and detailed inspection for their buyers. They don't want a "Soft" inspection or report.  I would recommend all of these agents to my family and am confident you will be extremely happy with the service they provide.
This month's superstar Top Real Estate Professional is Laura Roman, with RE/MAX Aerospace Realty .  We first met Laura 15 years ago when we purchased our home. Laura was our mortgage broker.  Laura was excellent to work with, very professional and patient with us. She knows both the mortgage side of the business and of course the real estate side.  All of Laura Roman's clients agree she is one of Brevard County's top real estate agents.  She is very customer service oriented and often makes life long friendships with her clients.  Laura Roman is very organized, easy to work with and knows the Brevard County area well. She encourages all of her clients to get a home inspection on their new Brevard County home.  Laura Roman takes customer service to the next level and works with 1st time homeowners and investors alike.  We are honored to say Laura Roman is one of Brevard's Top Realtors.
If you are looking to purchase, or sell a home in Brevard County, Florida, interview Laura Roman. We are confident you will be happy with her services and we know you are in good hands with Laura Roman as your agent. Give her a call at 321-501-2913 – You'll be glad you did.  Good luck on your home purchasing adventure.  We at Priority Home Inspections, wish you and yours, happiness and health in your new home. If we can ever be of service, feel free to contact us any time at 321-368-9921….We are here to help.
What qualities you look for in a real estate agent?  Please leave your comments below.